Education Studios & Classrooms
AVN was pleased to be selected to fulfill all equipment, integrate and deliver this facility for WSDG-Walters-Storyk Design Group and Drexel University.
AVN | SYS facilitated the beautiful design into reality by provisioning a full equipment package. We managed the elegant solution into a state-of-the art studio that immerses students into a 'real-world' production, recording, and mixing environment.
We managed the elegant solution into Drexel University's flagship studio (1,300 sq. ft.), which featured a corner window providing views from the student collaboration area into the main recording room, a (140 sq. ft.) post-production control room, (2) midi labs (1,000 sq. ft. each), a spacious student lounge and a unique (800 sq. ft.) master tape archive suite. Outfitted with the latest audio and video postproduction technology, this state-of-the art facility boasts customized acoustic treatments and fully isolated (floating) environments.
WSDG-Walters-Storyk Design Group designed this fantastic facility. AVN | SYS provisioned all equipment, project management, integration, testing, training, and continued service. We quickly identify risk and recommended solutions that were built within budget, and on time.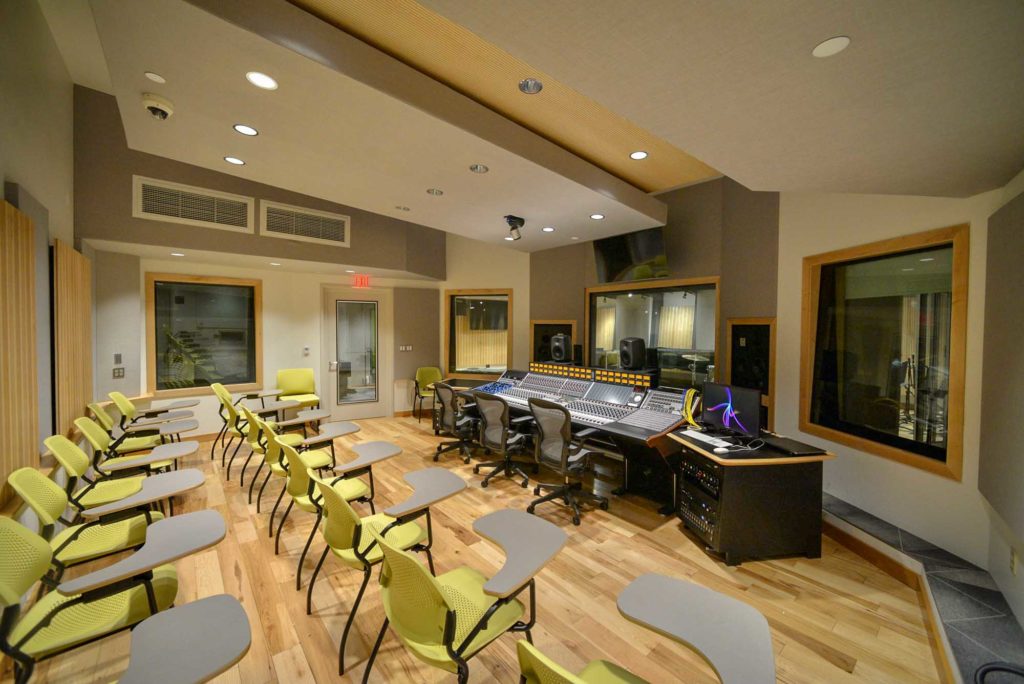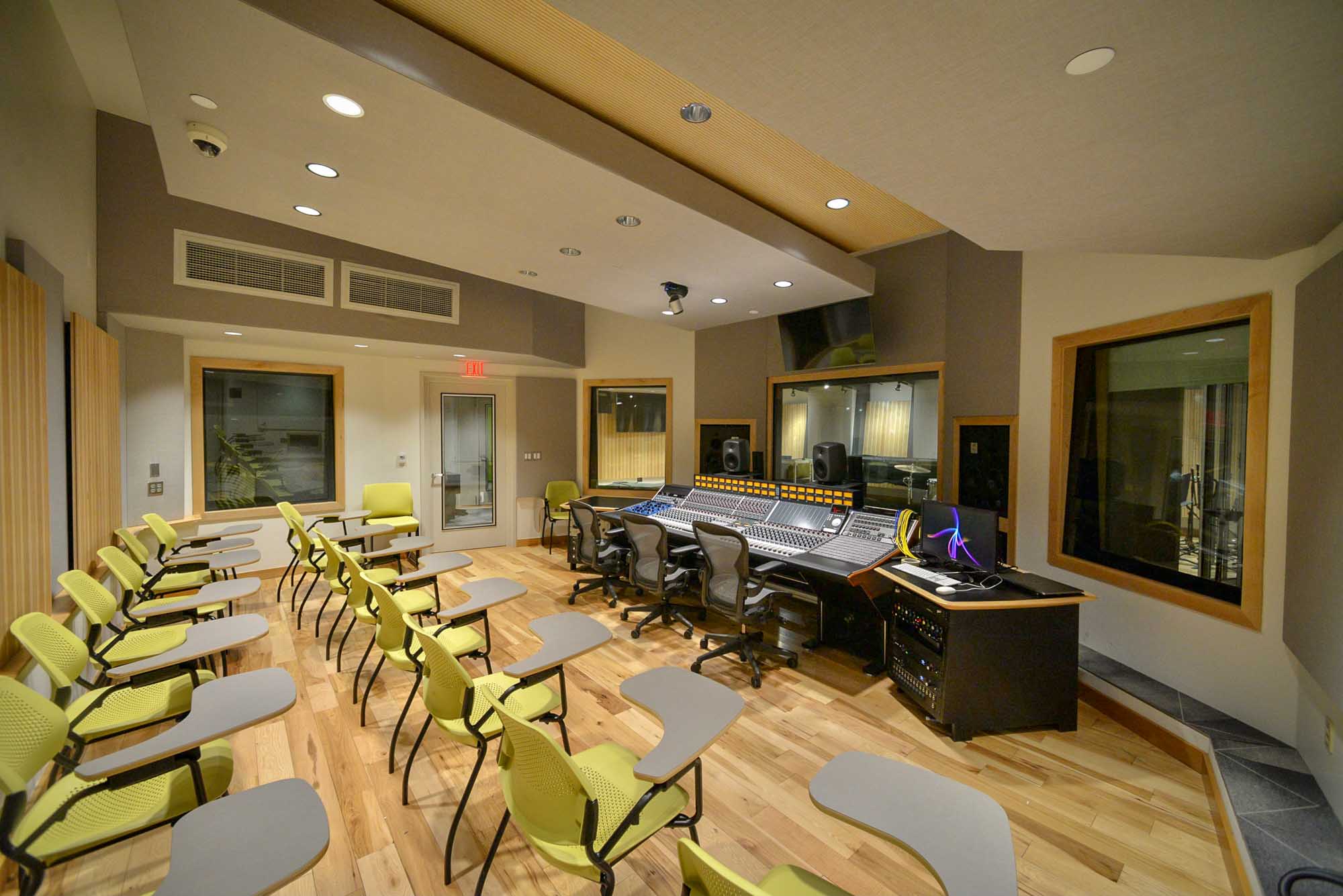 PK and his team, at AVN | SYS, did a great job, the studio is perfect.