The Ultimate exercise Experience
Fit Revolution is a cycling and boot camp fitness studio on the North Shore of Boston. They have 2 locations, one in North Reading and the second in Lynnfield, Massachusetts.
Fit Revolution wanted to offer their members state-of-the-art classes, equipment, and unmatched exercise experiences.
We designed and installed a audio system, that included seven Electro-Voice EVID ceiling speakers powered by an EV CPS2.6 power amplifier and managed by a dbx 640M ZonePro processor. A Stanton C502 dual-CD/MP3 player provides the facility's music/audio content.
We analyzed the room and carefully created unique acoustic treatments along with the sound system, all without disrupting vital class schedules.
Fit Revolution continues to engage their customers with unmatched exercise experiences, winning Best of Boston awards for 2016, 2017, and 2019 for their North Reading and Lynnfield Massachusetts locations.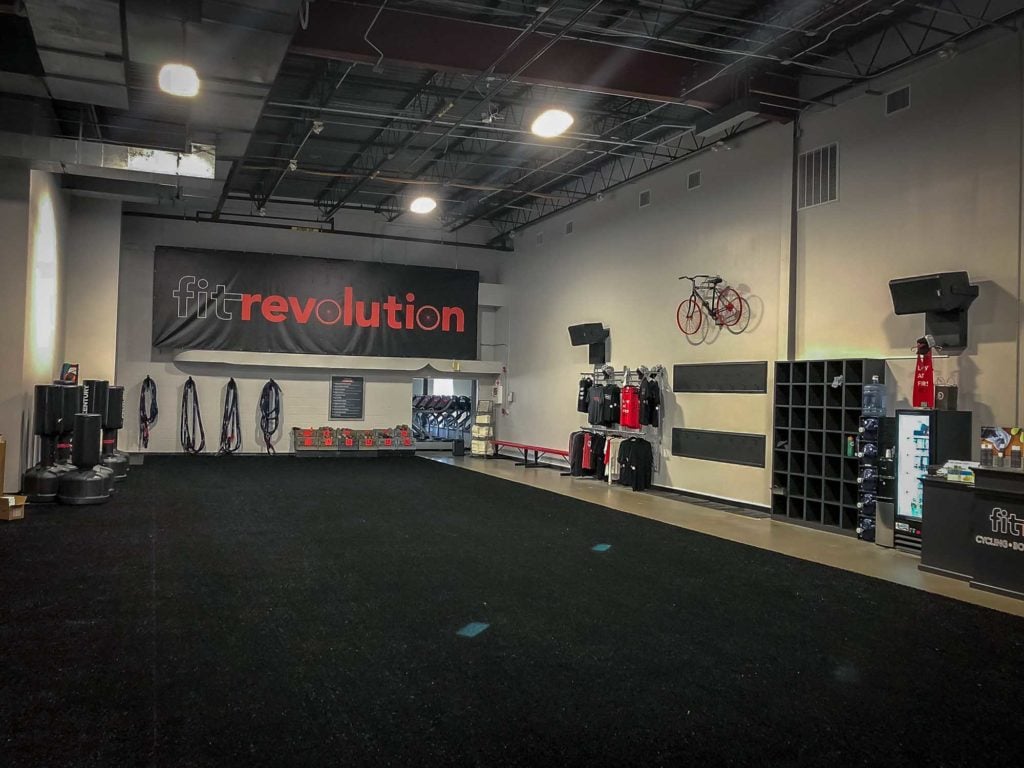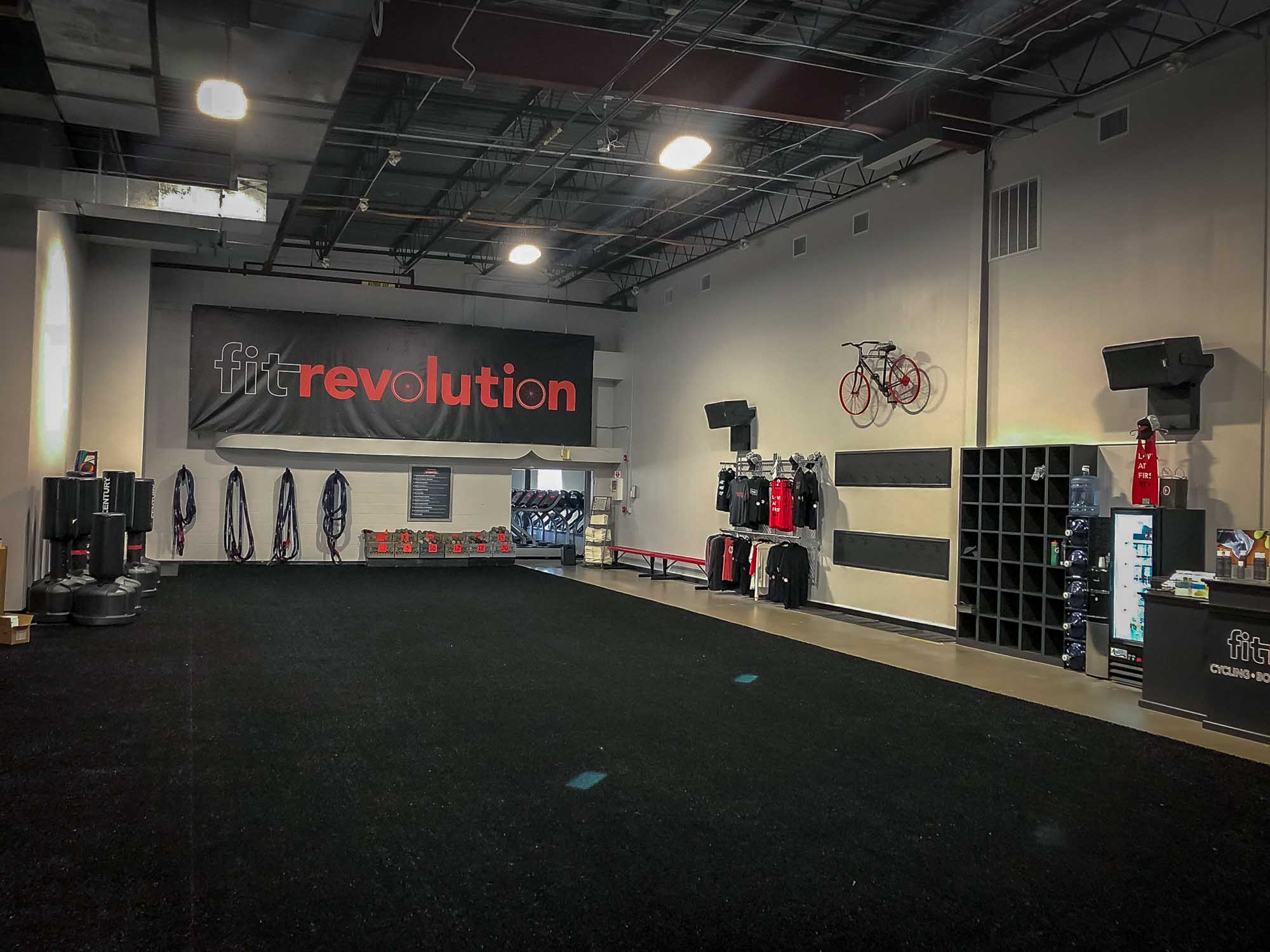 Working with PK was as satisfying and productive as it was when we first opened.
He helped reconfigure the new and existing sound systems so that we can efficiently cover all of the areas we need.