The control room is based around the Solid State Logic AWS948 Delta Hybrid Mixing Console. The monitor selection consists of ATC, Genelec 5.1 system and some vintage Yamaha NS10's. The premium outboard equipment from various manufacturers was selected to complement this system.
We curated equipment from our strategic partners listed below.
Avid, Bricasti Designs, API, Neve, Universal Audio, Chandler, Empirical Labs, Sound Toys, Waves, Aviom, Manley Labs, Coles, Electro-Voice, Rupert Neve Designs, Neumann, Royer Labs, Sennheiser, Slate Digital, Celemony, Sound Anchor, FleaMicrophones, Shure, Miktek, Bryston, BSS and others.
This facility was designed by WSDG.
Please visit https://wsdg.com
Photographs courtesy of Cheryl Fleming
http://www.cherylfleming.net
Articles
https://digiday.com/marketing/inside-pepsis-house-content-agency/
https://www.prophet.com/2016/06/267-pepsi-introduces-an-internal-content-agency/
Pepsico had a goal to provide their internet content creators with new and established video, music, and tv capabilities.
WSDG-Walters-Storyk Design Group designed and engineered the solution, AVN | SYS refined and implemented the vision into reality.
We seamlessly integrated high-standards and a complicated audio/video lighting design, with no change orders.
Pepsico was able to connect their content creators with state-of-the-art audio, video, and production screening solutions, all in-house, reducing costs.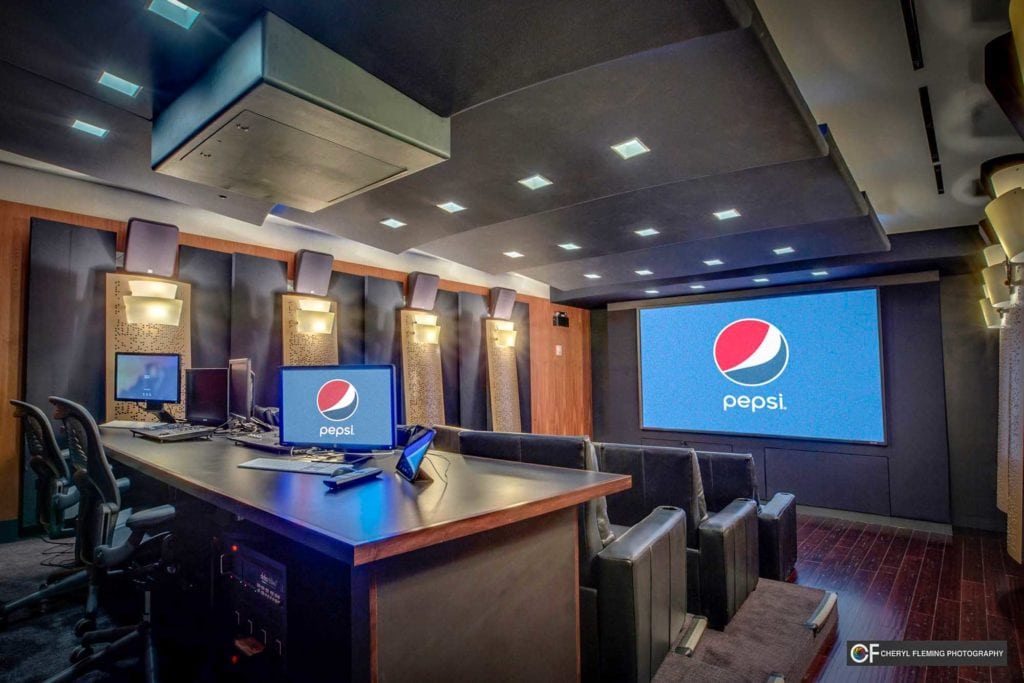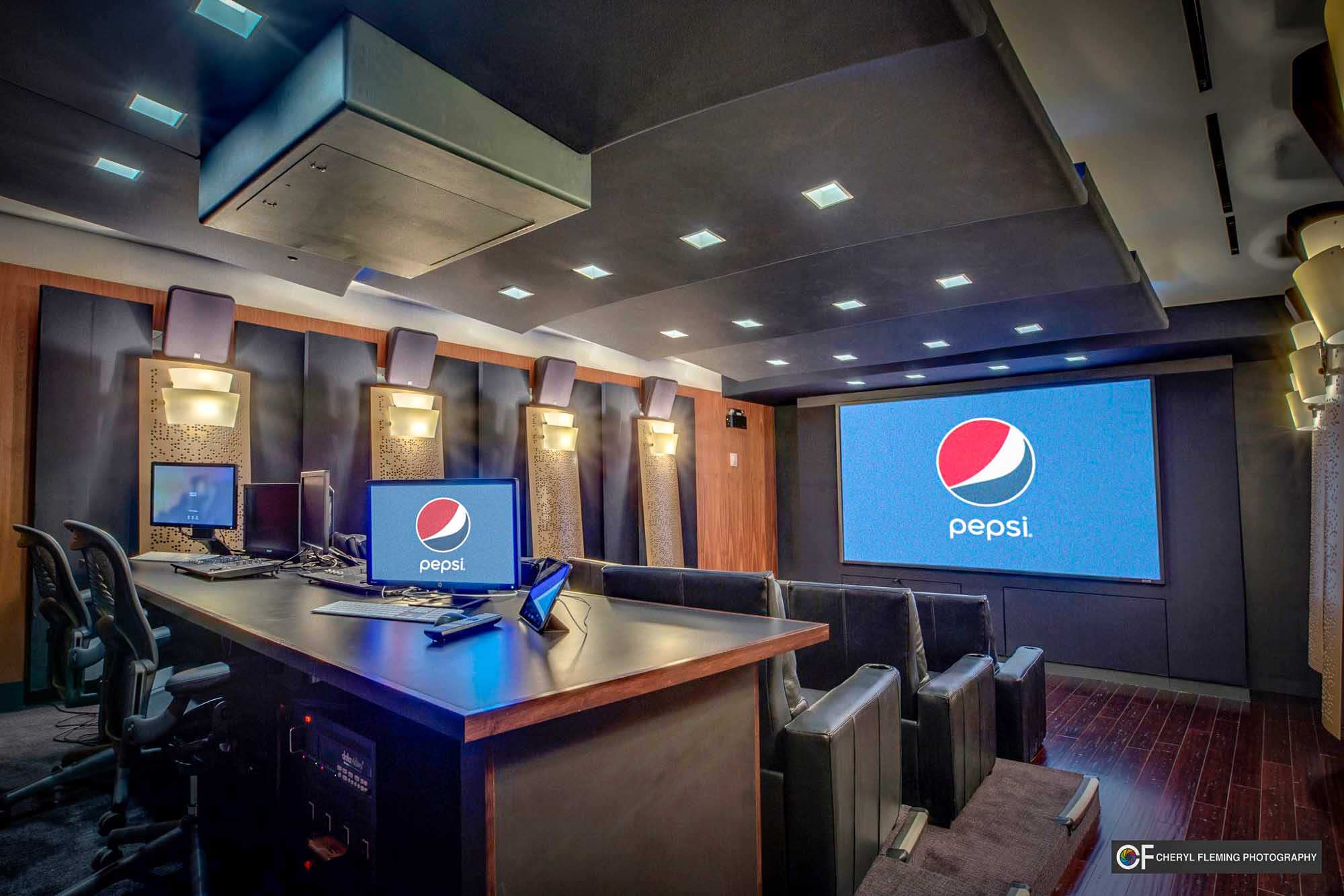 AVN | SYS did an excellent job of putting together our very complicated systems. Recording studio, edit rooms and a full HD screening room/theater.